Dodge Challenger Lease Deals Long Island NY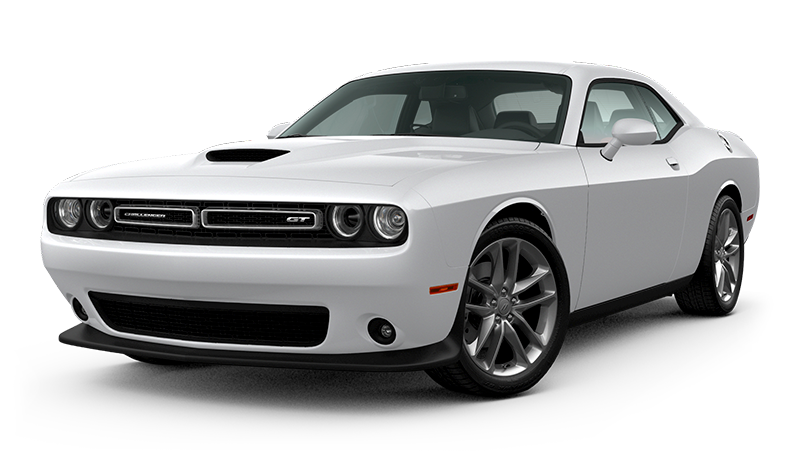 ---
We've never met anyone from New York that couldn't take on a challenge. It takes guts. Determination. Persistence. But you're from N.Y. You already know that. What you might not have known is that a Dodge Challenger lease from South Shore can help you take your game to the next level. This legendary street racer has been reborn, offering anyone looking for an edge the equivalent of a Samurai sword.
Scroll below to learn more about this amazing model or view every single Dodge Challenger for sale at South Shore CDJR, here.

Mean Streets Require a Meaner Car
The Dodge Challenger was born during the golden age of the muscle car. Its purpose? Crush the competition. Its history is legendary, and its legacy is alive and well in 13 unique Dodge Challenger models. Our most popular Dodge Challenger lease offers near Manhattan, NY, include the:
Dodge Challenger SXT Lease
Dodge Challenger R/T Lease
Dodge Challenger GT Lease
Dodge Challenger GT 50th Anniversary Lease
Dodge Challenger SRT Hellcat Redeye Lease
All models come with a specially designed Dodge Challenger lease that will help put you behind the wheel of a vehicle that knows how to make a lasting impression.

Dodge Challenger Power
Here's where the fun really begins. Kick things off with a 305 horsepower V6 in the S.X.T. or G.T. and enjoy AWD as an option on these two trims only. The 50th Anniversary offers a 392 horsepower Hemi engine. The R/T introduces the 375 horsepower V8, and the Scat Pack delivers the 495 horsepower V8 to drivers looking to blast down the L.I.E. before rush hour hits. If you don't care about rush hour and take your time in the morning, hit the road after the rush and beat everyone to the office anyway in your supercharged Hellcat with 717 horsepower. For those of you who just don't care about stopping at the office at all, then the Hellcat Redeye with 797 horsepower might just be the perfect way to go.

No Power Tools Necessary. Customize Your Challenger With a Mouse
It has never been this easy to get into the design studio and trick out your modern-day muscle car. The Dodge Challenger offers you endless ways to customize with specialty wheels, racing stripes, hood black-out kits, specialty badging, rear seat delete kits.
Then we have the body colors, which includes Gold Rush, Hellraisin', and Frostbite (just to name a few of our favorites). Not enough? Amp up the equipment with cold-air intakes, crash mitigation technology, G-force meters, lap timers, onboard dynos, and even cooled seats.
You're gonna want those because your Challenger is definitely going to be a hot car. Head out to Inwood, NY, and make it happen at South Shore CDJR.

Dodge Challenger Lease Deals Only at South Shore CDJR
Stock up on horsepower and savings with a Dodge Challenger lease from us. We know what it takes to keep our customers happy. Great service. Rare savings. An incredible ride. If you live anywhere in or around Long Island, NY, we're always worth the trip. We're known for our straightforward way of doing business, and our customers return to us for new leases because they remember how they were taken care of right from the start. Drop us an email, give us a call, or swing by to experience South Shore CDJR for yourself.
---