Dodge Charger Lease Deals In Long Island, NY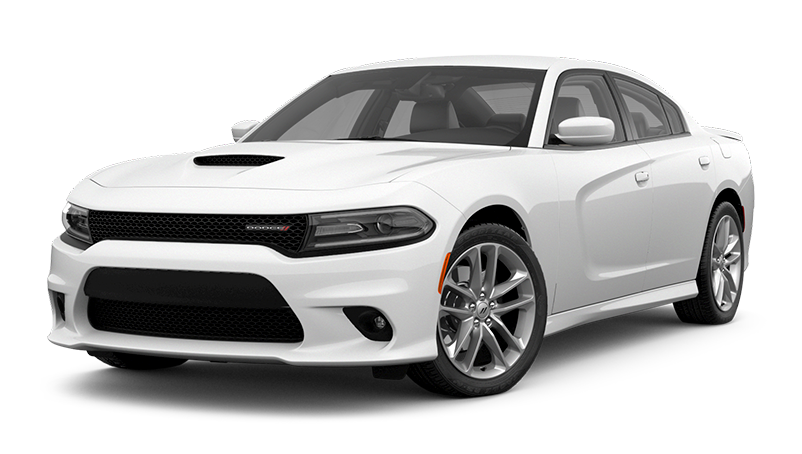 ---
When only the rumble of an iconic V-6 billowing through the exhaust will satisfy your soul, you need one of our DodgeCharger lease deals. The Charger has a legendary history of muscle car performance, and the new Dodge Charger for sale honors that legacy. Contact our finance department to apply for Dodge Charger lease offers near you!

Dodge Charger Lease Price
When you speak with one of our friendly finance associates about Dodge Charger lease deals in Long Island, they can take your credit application over the phone. After our team understands the landmarks that created your credit score, they'll be able to tell you about Charger GT lease deals and current offers.
If you're someone who drives more than 10,000 miles per year and plans to own this future classic for many years, then one of our finance specials might be a great option. If you're looking for a weekend toy and don't plan on racking up miles, then our Dodge Charger lease deals are for you.

Benefits of Leasing Vs. Financing
When you lease, you only pay for the depreciation cost of the vehicle plus taxes. You don't need to pay for the entire price of the car, which allows drivers to get into a more expensive car than they might not otherwise be able to afford. Dodge Charger lease deals let you enjoy the latest performance, tech, and safety features.
If you know you want to own a Dodge muscle car, financing a used Dodge Charger for sale is a great option. After you make your final finance payment, the car is yours.

Dodge Charger Trims & Features
Now that you know more about how buying compares to financing, you've probably picked the car-buying method that works for you. So, let's narrow it down further to the car you're going to be driving.
The 2021 Dodge Charger arrives in many exciting trim models and performance packages. The Dodge Charger SXT gets you into the lineup with your choice of RWD or AWD performance. Under the hood is an 8-speed automatic transmission mated to a 3.6L V-6 engine that delivers 292 horsepower to the tires. This new Dodge Charger for sale comes with an AM/FM/Satellite radio, six speakers, and seating for five.
If you're looking for more performance, the Dodge Charger GT increases the horsepower from 292 to 300 and features LED brake lights, LED daytime running lights, and a heated mirror on the driver's side. The Charger R/T changes up the performance by installing a 5.7L V-8 that sends 370 horsepower to the rear wheels.
Dodge Charger Scat Pack Trims
The 2021 Charger Scat Pack sends 485 horsepower through a 6.4L V-8 engine to the rear wheels. To experience this level of performance, take the short drive to our Dodge dealer in Inwood, NY. We can set you up with a few test drives of the Charger Scat Pack and Scat Pack Widebody models.
The Scat Pack Widebody is equipped with the same V-8 as its namesake and comes with voice-activated audio control, an external digital memory control, and multi-link rear suspension. Try the sequential shift control for yourself at our Dodge dealer near you.

SRT Hellcat for Sale
As you might've imagined, we saved the best for last. The Charger SRT Hellcat Widebody is motivated by a 6.2L V-8 that produces 717 horsepower. No, that's not a typo. You read that correctly. 717 horsepower.
If you find that 717 horsepower just isn't enough to get you to work on time, the only thing to do is add more power to our Dodge Charger lease deals. Meet the SRT Hellcat Widebody. The V-8 under the muscular, ferocious hood of the SRT Hellcat Widebody tips the scales at 797 horsepower. Have fun.
South Shore CDJR Lease Deals
Now that you know more about the performance capabilities of the new Charger, you'll want to snag one of our Dodge Charger lease deals and wake up the neighbors. We hope to see you soon.
---