2023 Wagoneer SUV: What To Expect From The New Release

As of the publication of this article, the 2023 Wagoneer SUV release date is set for Fall 2022. We'll keep you updated about when this new luxury SUV will arrive because we're just as excited as you are. We do, however, know a great deal more about the upcoming Wagoneer SUV.
The Wagoneer luxury SUV was re-released for the 2022 model year. The vehicle has been a hit because it offers rugged off-road construction and durability alongside modern and luxurious appointments on the inside. The 2023 Wagoneer SUV interior promises to be even more decadent than the 2022 model.
The new version of this tough SUV will be able to tackle tough off-road trails while looking great in your driveway or on the roads around town. It's a versatile vehicle that's perfect for you and your loved ones.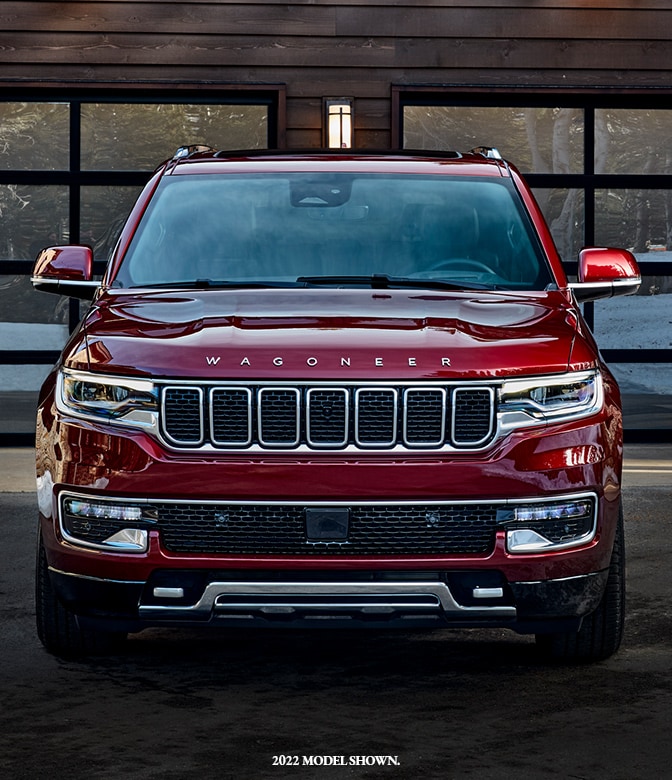 2023 Wagoneer SUV Release Preview
While we are still waiting for more details on the 2023 Wagoneer SUV release date, we know some details about the forthcoming luxury SUV. The 2023 model year features a new Wagoneer L SUV option that is even larger than the standard Wagoneer SUV. It adds a foot to the total length and seven inches to the wheelbase.
The 2023 Wagoneer luxury SUV will also feature a new engine. Where the 2022 Wagoneer SUV has a V-8 engine, the 2023 version of this durable machine has a twin-turbocharged inline-six that puts out 420 horsepower. The 2023 Wagoneer SUV will be able to tow up to 10,000 pounds1; you'll be able to bring the family boat or trailer along for a weekend getaway.
Some readers may be wondering about the 2023 Grand Wagoneer SUV. Like the 2023 Wagoneer model, we know that the new Grand Wagoneer will be available this fall. If that's too far away for you, check out a new Wagoneer SUV for sale.
The Wagoneer Luxury SUV
The 2023 Wagoneer SUV dimensions are yet to be announced, but we expect them to match or surpass the 2022 Wagoneer SUV specifications. These include an eight-person seating capacity, a whopping 116.7 cubic feet of cargo space with the rear two rows folded down, and more than three feet of legroom in every row. You and your family will be comfortable in this spacious SUV.
The 2023 Wagoneer SUV will also be an off-roading vehicle with few peers. It has standard rear-wheel drive, but all-wheel drive is available for drivers who want to take it off the beaten path. The vehicle also features a trio of available off-road driving modes and air suspension that can add 3.6 inches to the SUV's ground clearance. The driving modes will help you navigate obstacles and broken ground with ease.
At our dealership, you can find a current-year Grand Wagoneer for sale. This vehicle takes the luxury and performance capability of the Wagoneer SUV to new — dare we say "grand" — heights.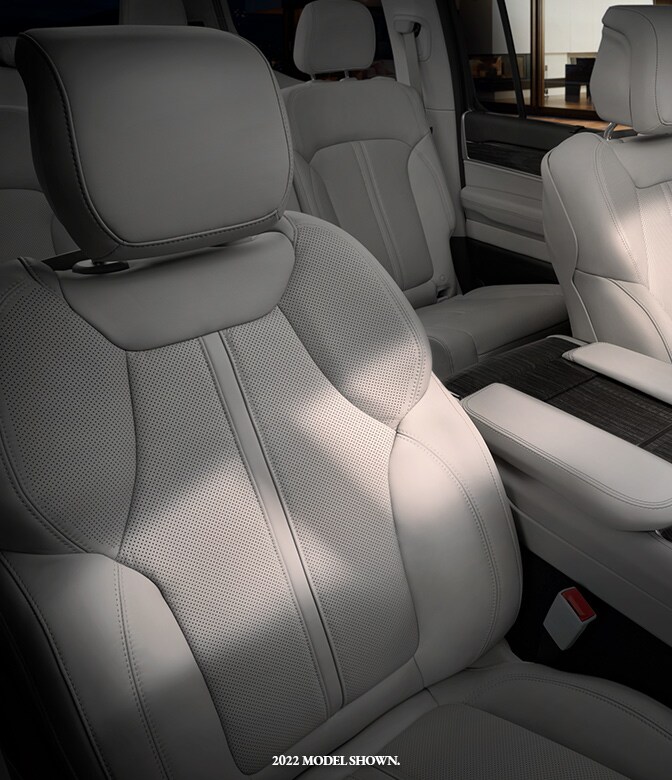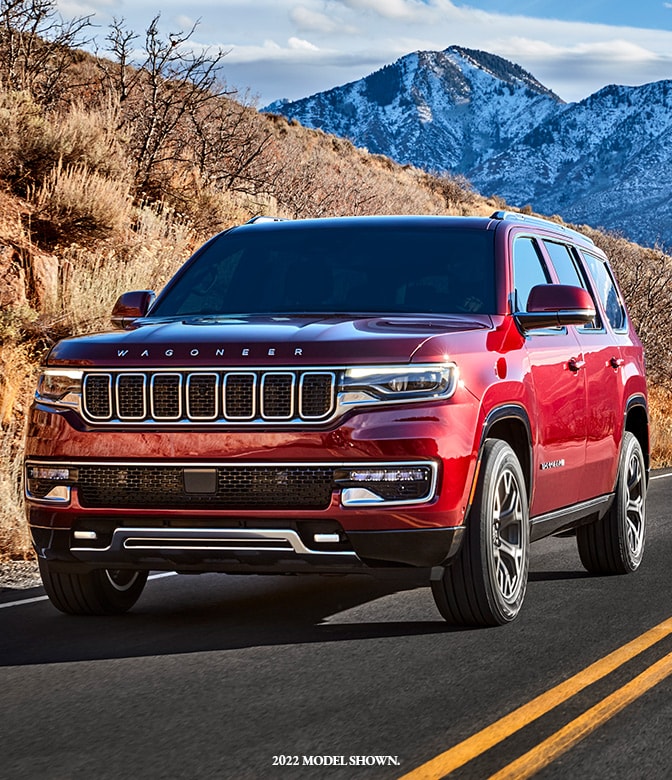 The JEEP® Brand Legacy
Jeep® vehicles have won legions of devoted fans over the last half-century or so. That's because the company produces powerful, stylish, and rugged vehicles that conquer any terrain, no matter how broken.
Jeep® vehicles can do this because of roots in World War II. When it was producing exclusively military vehicles, Jeep® helped allied troops emerge victorious from the battlefields of Europe. Even though we're now talking about civilian Jeep® vehicles, it's important to note their storied history.
Stay Tuned to Purchase the 2023 Wagoneer Luxury SUV
The 2023 Wagoneer SUV release date is coming up — it will be available in a matter of months, after all. If you're interested in this vehicle, it's a great time to start considering what options you might desire, and if there are any 2023 Wagoneer SUV accessories you'll want to purchase. For those folks who want to start driving a new luxury SUV before that, we have Wagoneer SUV lease specials.
South Shore Chrysler Dodge Jeep Ram is our area's premier choice for CDJR vehicles. Our whole team will do their utmost to make you feel respected and cared, whether you visit us in person or give us a call. Make sure to do that soon to schedule a test drive or to discuss the 2023 Wagoneer SUV further.
---
1When properly equipped. See dealer for details.